About Group
Publications & Patents Researchers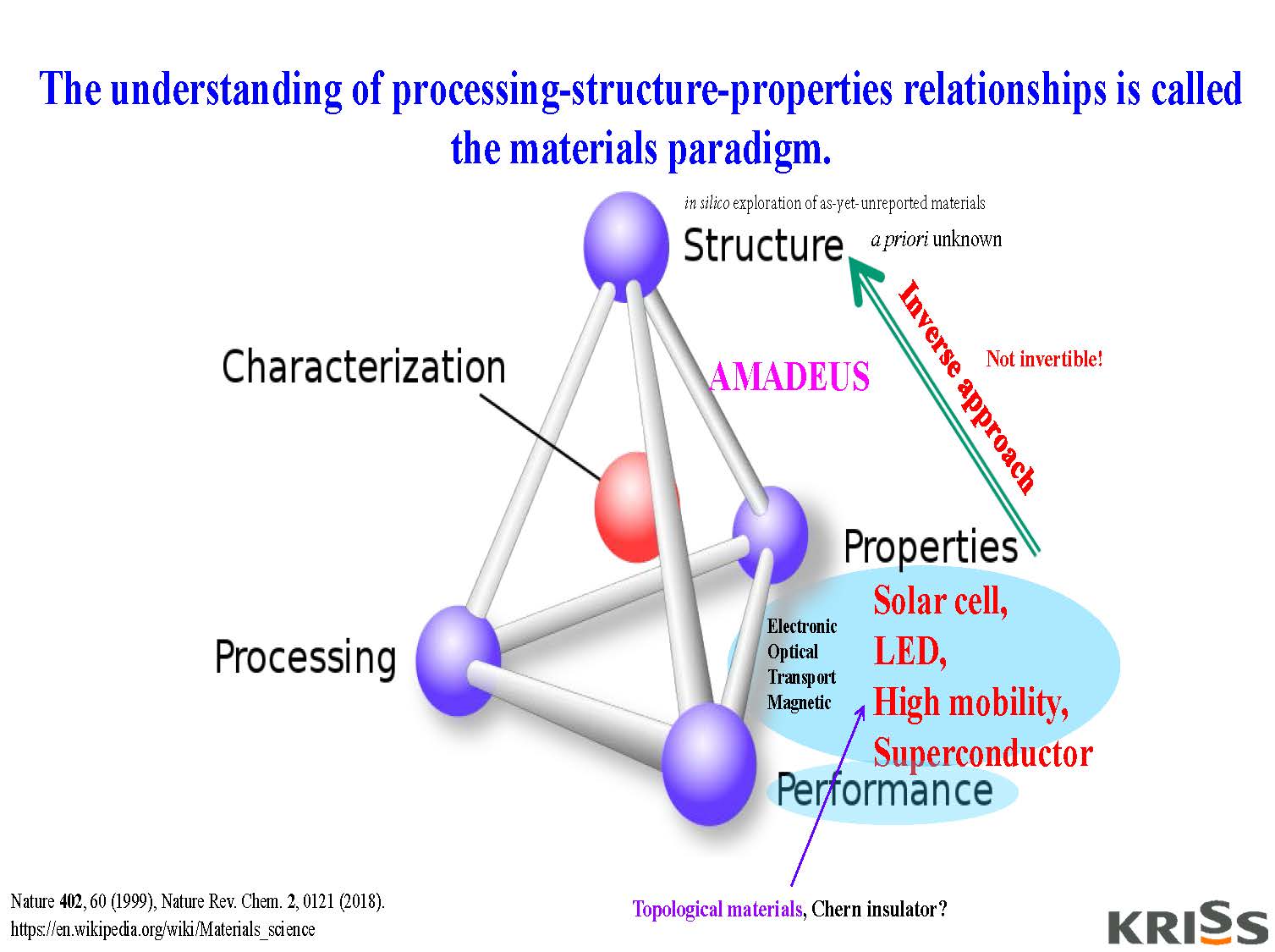 AI convergence technology development Team
The research goal of the team is to develop design, standard, and measurement convergence technologies using AI technology. The research team uses artificial intelligence technologies that have recently attracted tremendous attention to challenge solving previously unsolved scientific problems. In addition, AI convergence research topics tailored to various demands inside and outside KRISS are discovered and problem solving is carried out. The team develops and applies technologies based on artificial neural networks and global optimization method for the AI convergence technologies. The tools of artificial intelligence provide both discriminant and generative models. In addition, the optimization method, which is a tool of artificial intelligence, can be easily applied to many science and engineering problems. Current artificial intelligence's data processing ability remains beyond the inductive data processing ability of experts in the field. The best inductive data processing method developed by mankind is today's artificial intelligence. Scientific data processing methods can be implemented with artificial intelligence technology using computers. An artificial neural network can have the ability to observe the properties of data represented by encryption. The encryption capabilities of these artificial neural networks provide symbiotic relationship between existing solutions and new solutions different from the existing solutions. Eventually, the artificial intelligence method has sufficient ability to present creative answers. In addition, a usage of artificial intelligence tools can gradually accumulate useful information in a computer. The so-called Bayes inference can be used in depth. Using an additional approach to securing the diversity of data of interest can also accelerate the speed of so-called evolutionary learning. With incredible acceleration, countless valid possibilities can be explored efficiently and quickly.
Current R&D Projects
1 Global optimization based super functional materials design/exploration method development and its applications
2 Database based crystal structure exploration method development and its applications
3 Frequency selective metasurface design method development and its applications for 5G communication systems
Recent R&D Highlights
Si based high efficiency solar cell materials design
C based high efficiency LED materials design
P based high mobility materials design
Si based topological materials design
C based topological materials design
Si based superconductor design
Si based topological superconductors design
28, 39 GHz frequency selective filters for 5G communication systems, design method development and its applications
Ab initio materials design using conformational space annealing method development
Generative model development for crystal structure predictions
Chemical reaction pathway search method development
About Other Groups
QUICK MENU
QUICK MENU 원하시는 서비스를 클릭하세요!
등록된 퀵메뉴가 없습니다.