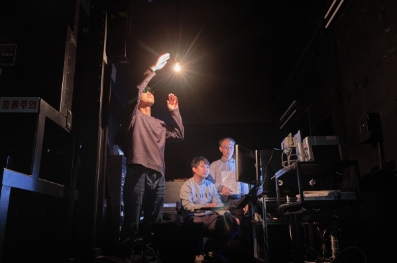 Primary Optical Radiometry Team
The Primary Optical Radiometry Team establishes a world-class optical power standard in the ultraviolet to infrared wavelengths for optical radiometry. Based on the standard, the team provides calibration and measurement services of luminous intensity (unit: cd), radiant intensity (unit: W/sr), radiation temperature (unit: K), and their related quantities. Optical measurement is not only important for conventional optical applications such as lighting and display technology, but it is a key part of advanced science and technology such as aerospace, Earth observation, defense technology, and health care. It is also one of the core parts of temperature scale redefinitions. The team strives to improve measurement accuracy and expand the measurable wavelength ranges to meet the needs of state-of-the-art science and technology based on optical measurement.
Key Research Area
Development of spectral responsivity measurement technology for ultraviolet ~ infrared photodetectors
Development of radiation measurement technology for ultraviolet ~ infrared light sources
Development of precision evaluation technology for photodetectors and spectrometers
Development of thermodynamic temperature measurement technology based on radiometery
Measurement services in photometry and radiometry

Standard illuminants such as spectral irradiance standard lamp, luminous intensity standard lamp, etc.
Standard detectors such as illuminance meters, colorimeters, spectroradiometers, radiation thermometers, photodiodes, etc.